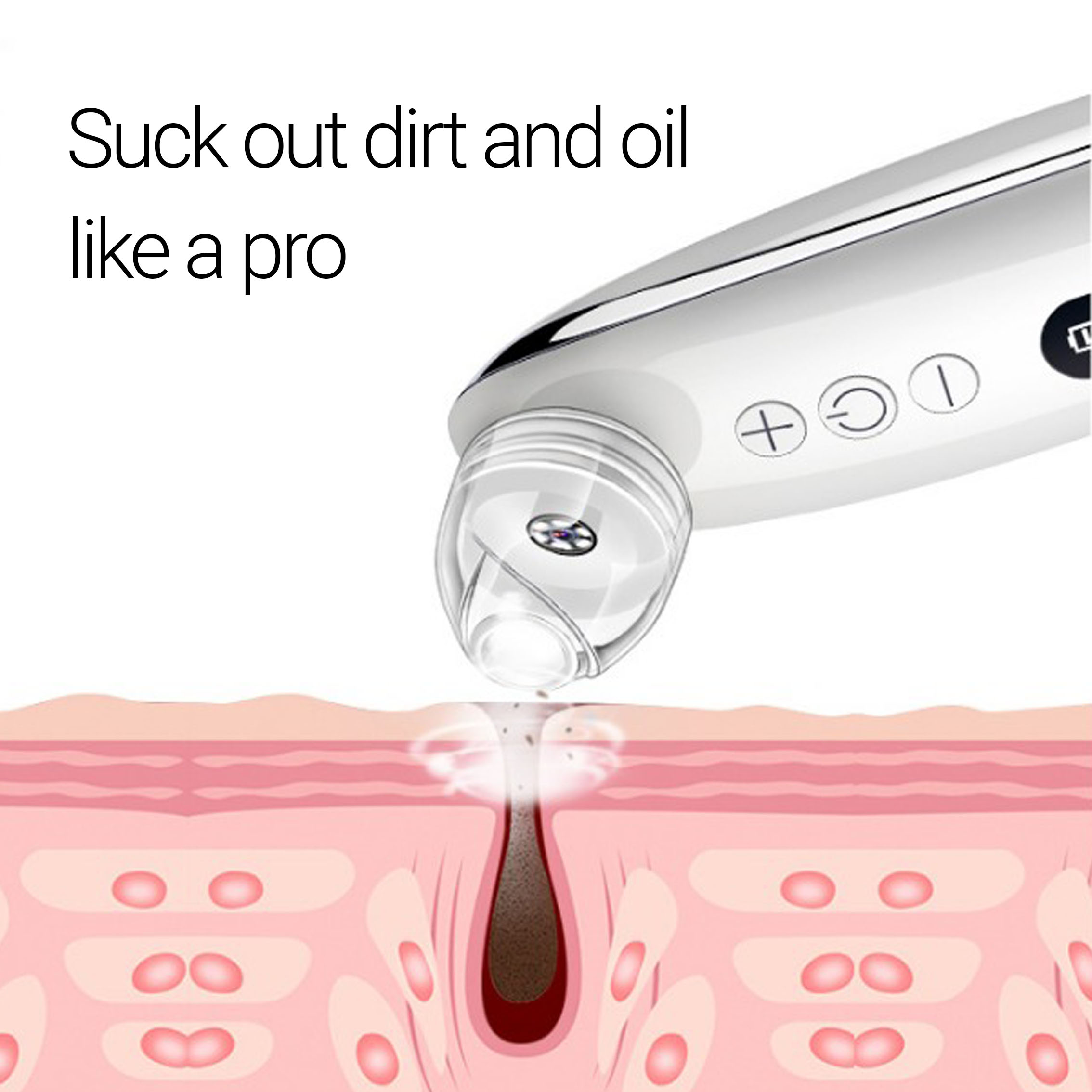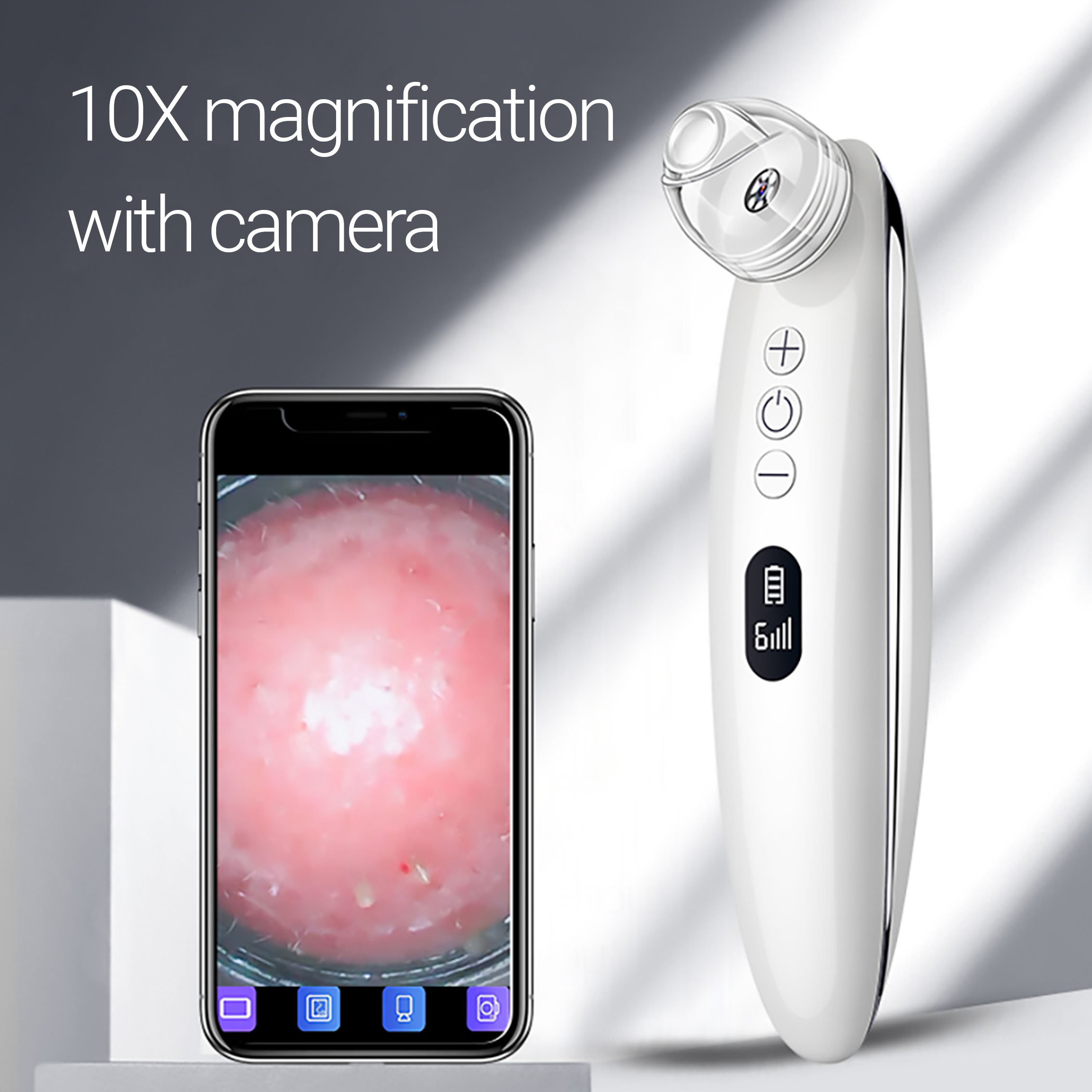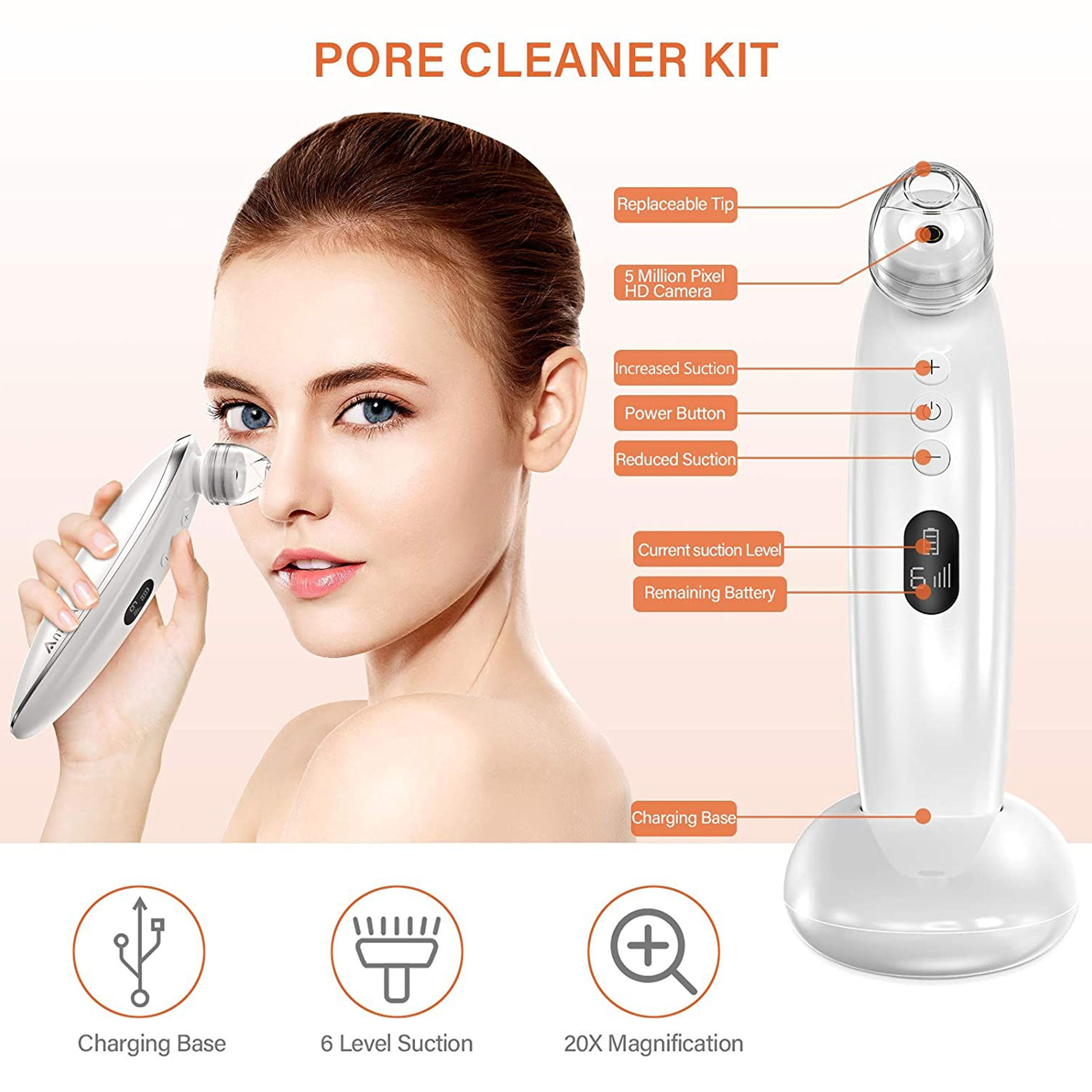 Microdermabrasion Exfoliator
This microdermabrasion device uses an exfoliating head to buff away your dead skin cells and vacuum suction to lift them – allowing you to reveal new even-toned and soft textured skin underneath. It's a must have for people relying too much on chemical exfoliation to remove dead skin – which can lead to burns, irritation, breakouts and hyperpigmentation.
Exfoliation is one of the most powerful tools we have to lighten marks and lines and generally soften our skin. To do this well at home many of us rely on chemical exfoliants. The problem is that these chemicals can cause sharp burning sensations, redness, breakouts and lasting hyperpigmentation. But now there's a real alternative, one that exfoliates thoroughly, that doesn't come with these side effects, and that uses a clinical method – it's this home microdermabrasion device. After a few uses, you'll see reduced variance in pigmentation, fine lines, and mild scarring such as from acne. Your skin will also feel baby smooth to the touch.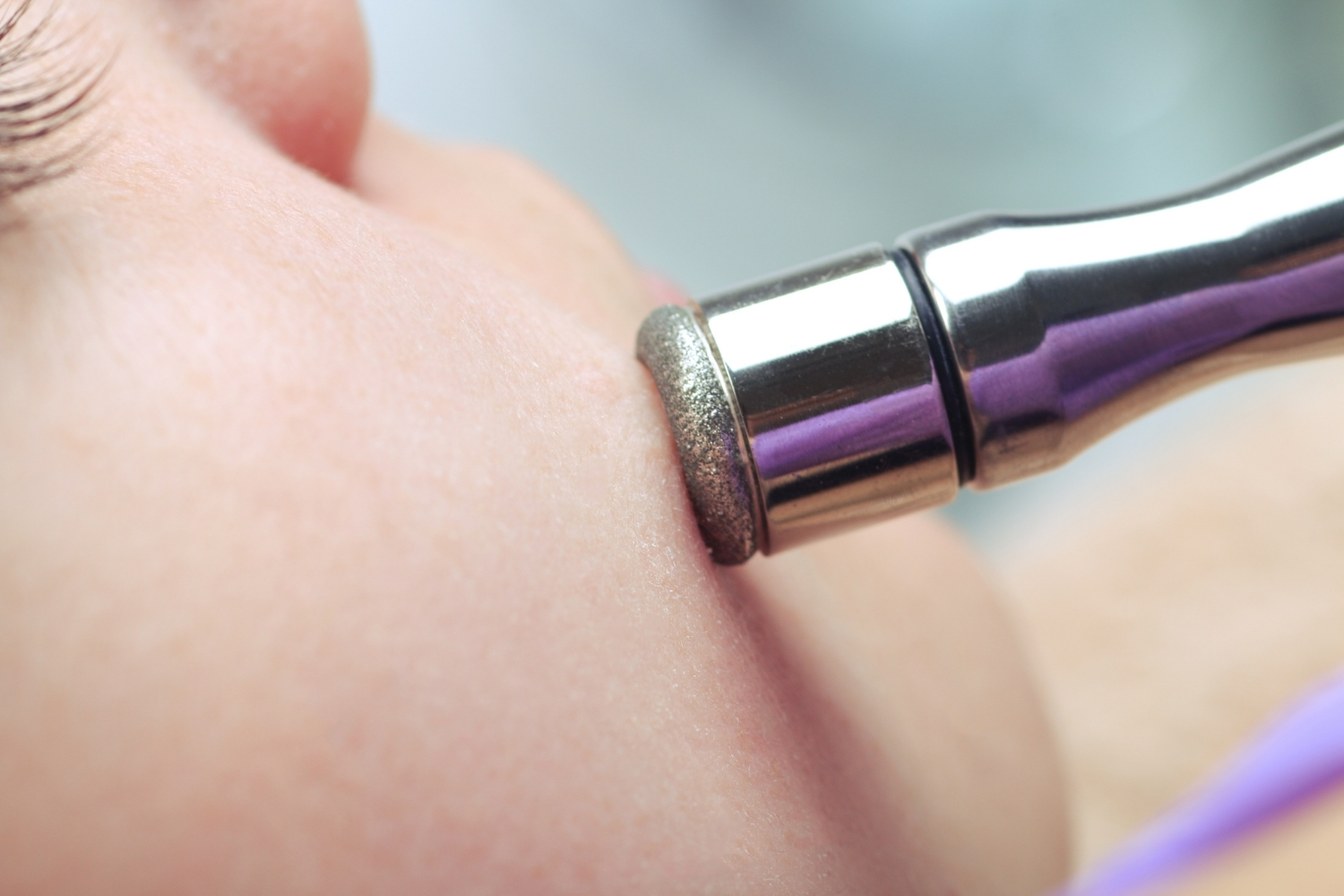 This advanced device mimics how exfoliation is done in clinic. It features a sand-like surface that gently sloths away dead skin cells, while strong suction lifts them away. This method is:
Easy
Painless
Has no downtime
Safe for all skin types
Requires no harsh chemicals 
Full features and benefits
This device comes with over 6 suction strengths so you can remove dead skin cells across your face at a level that's comfortable for you. Use different strengths on sensitive areas like your cheeks to areas like your forehead.
3 Added benefits of strong suction
Pimples are caused by oil, dead skin and bacteria building up in your pores, this device helps prevent any pimples forming by suctioning all of this gunk out.
Pores don't actually 'open and close' as many believe, but often appear larger because they are dilated when filled with oil and dead skin. By removing this build-up with strong suction, your pores will no longer appear large, expanded and noticeable.
Removes blackheads hygienically
The device also removes black and whiteheads quickly and hygienically with suction instead of with your hands. This avoids introducing bacteria into your skin and leaving your spots infected and inflamed.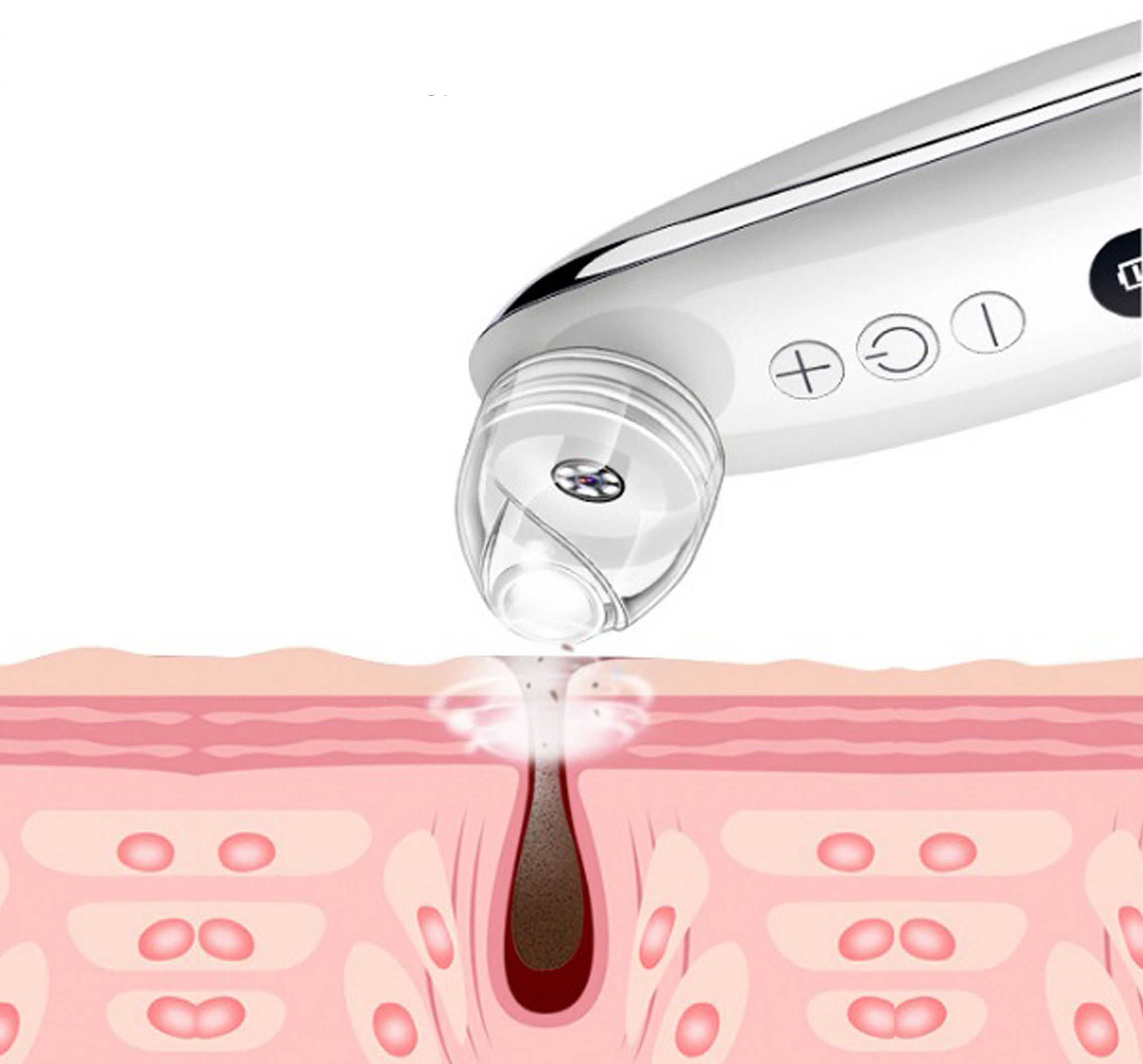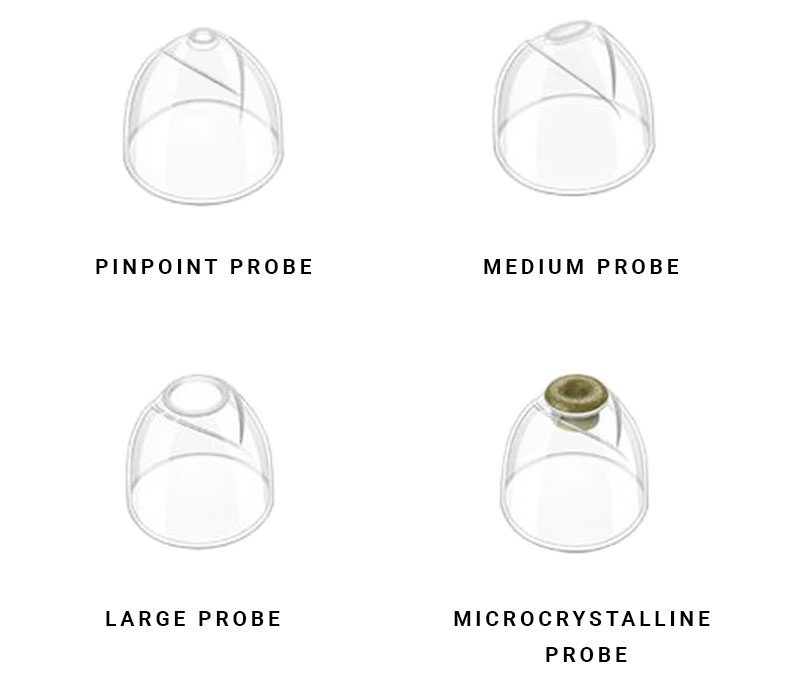 This device also comes with 4 interchangeable heads that allow you to target problem areas. The microcrystalline probe is what allows you to buff away dead skin cells and improve your skin's overall appearance and texture. You can then interchange it with the pinpoint and medium probe that lets you target suction at and suck out oil from areas like your t-zone, while the large probe lets you cover other areas fast.  
The Microdermabrasion Exfoliator also comes with a built-in camera that allows you to see any leftover build-up deep inside your pores just like a professional would under a light. You can connect it via an app and WiFi, and use the zoom in/out function for more accurate and effective removal of blackheads.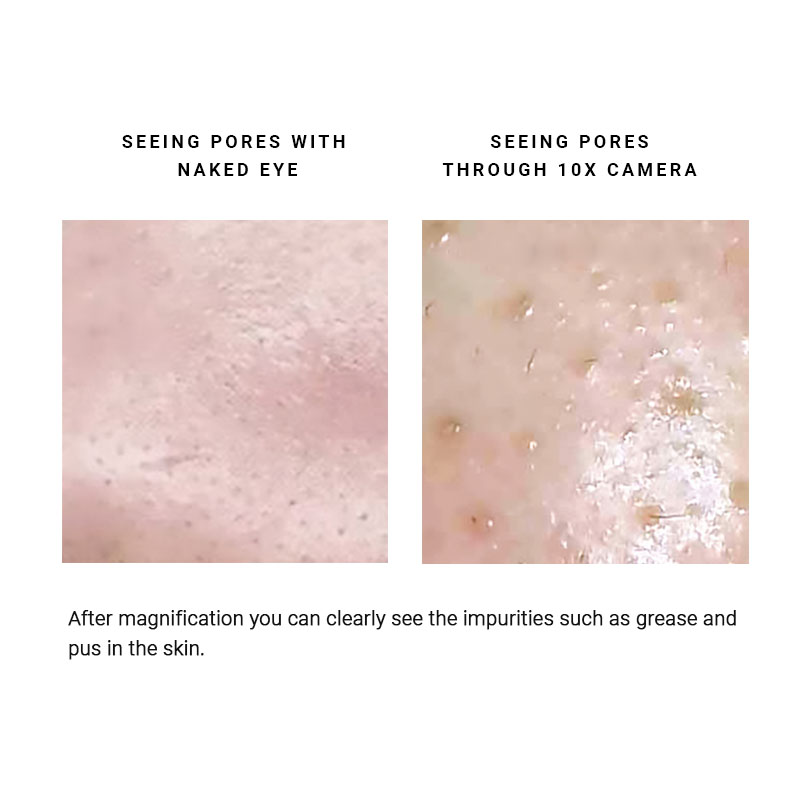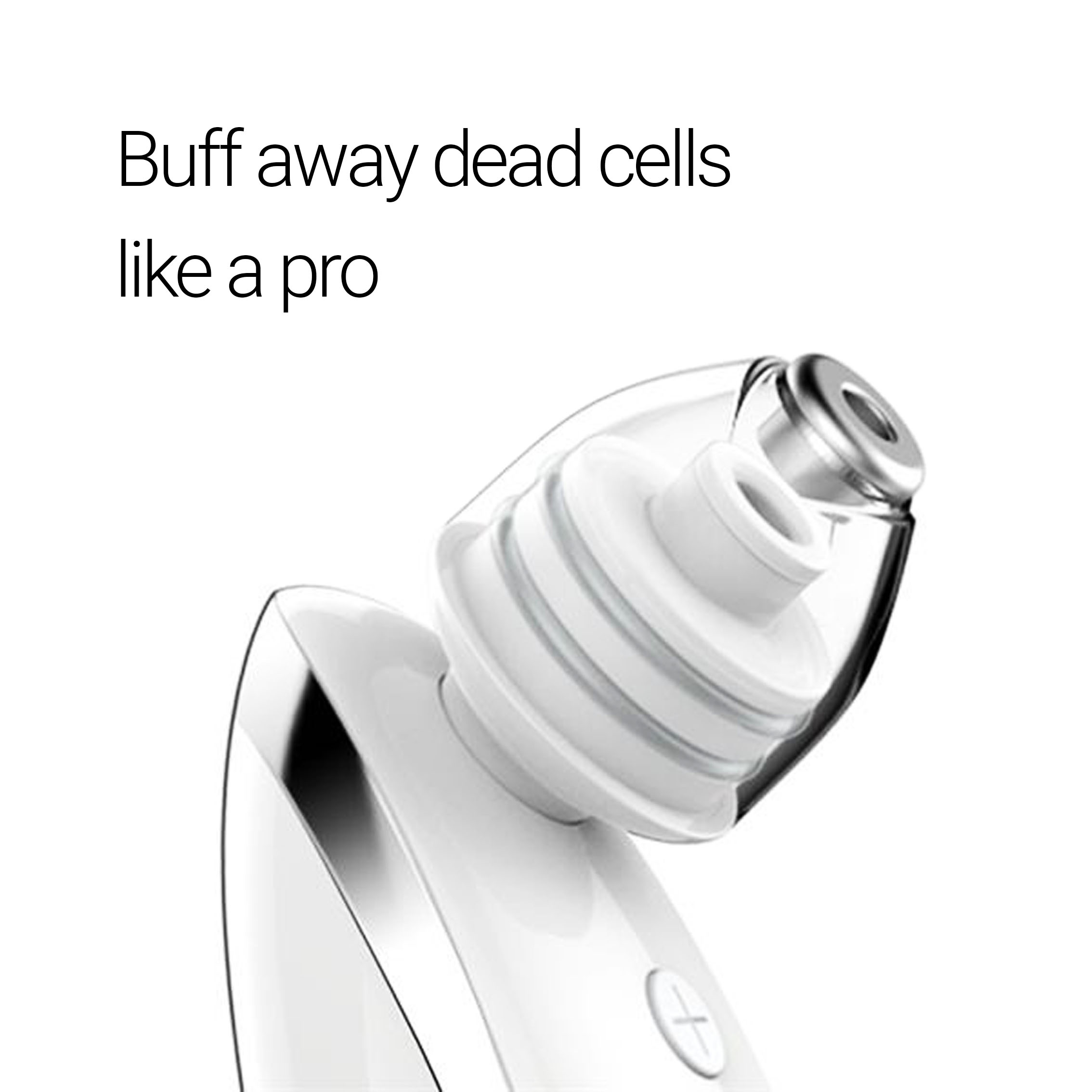 Turn on the power button
Start on the lowest setting and increase as needed 
Slide the device back and forth on your skin. Be sure to keep the device moving and don't keep it in the same spot longer than 3 seconds.
Pro tip: If you're aiming for a deep cleanse with suction, be sure to steam your face beforehand.
Frequently asked questions