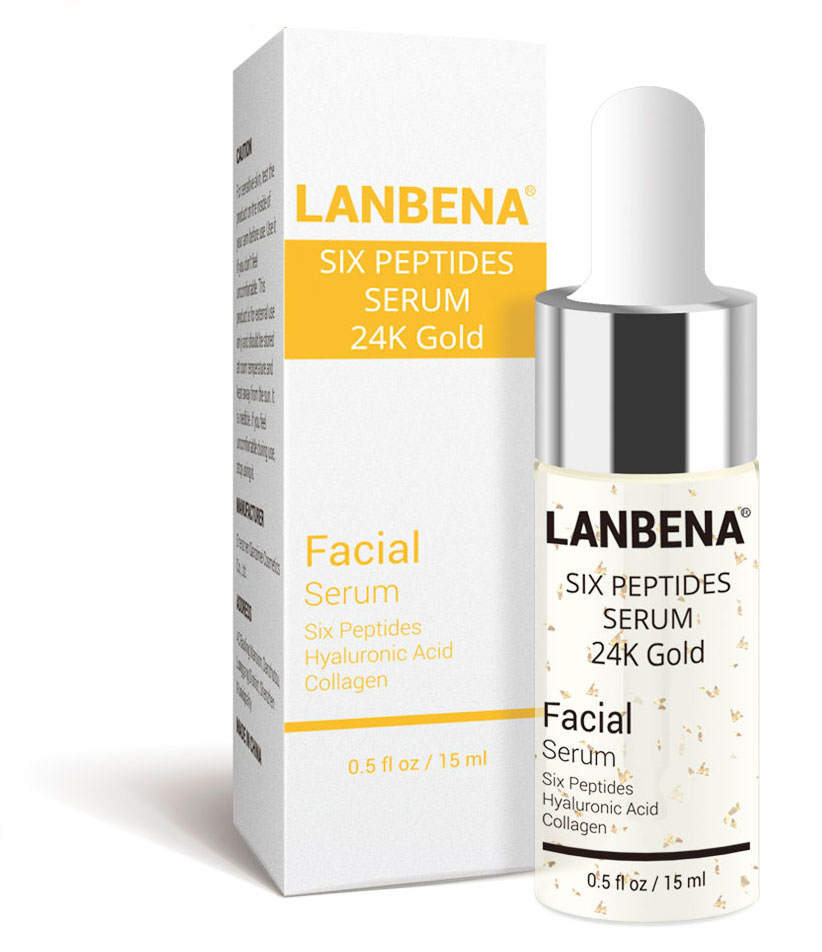 6 Peptides Anti-ageing Serum with 24 Karat Gold Pieces 
This anti-ageing super serum contains over 6 different kinds of peptides. These peptides are little messengers that can tell your skin cells to produce more collagen and elastin, allowing it to look younger and tighter.
If that's not enough, this serum is boosted by supporting ingredients including hydrating hyaluronic acid, vitamin E, known for its antioxidant properties, and 24K gold, a metal with anti-inflammatory properties – all to help address your skincare needs.
Peptides are the building blocks of proteins, such as collagen, elastin and keratin. These proteins are the foundations of your skin and are responsible for its texture, strength and tone. Without these proteins, the result is loss of firmness, wrinkles, texture changes, and skin that is duller than it once was. Unfortunately, proteins are too big to be absorbed through the skin, but given that peptides are much smaller, they can more easily penetrate, allowing them to be effective.
When applied to your skin, these peptides act as messengers that tell the body to produce more collagen and elastin. There are also many different types of peptides that work differently. For example, extensive scientific research has proven that they can support your skin by relaxing facial muscles thereby causing fewer wrinkles, while others stimulate skin growth and repair, fight inflammation, and protect against UV damage.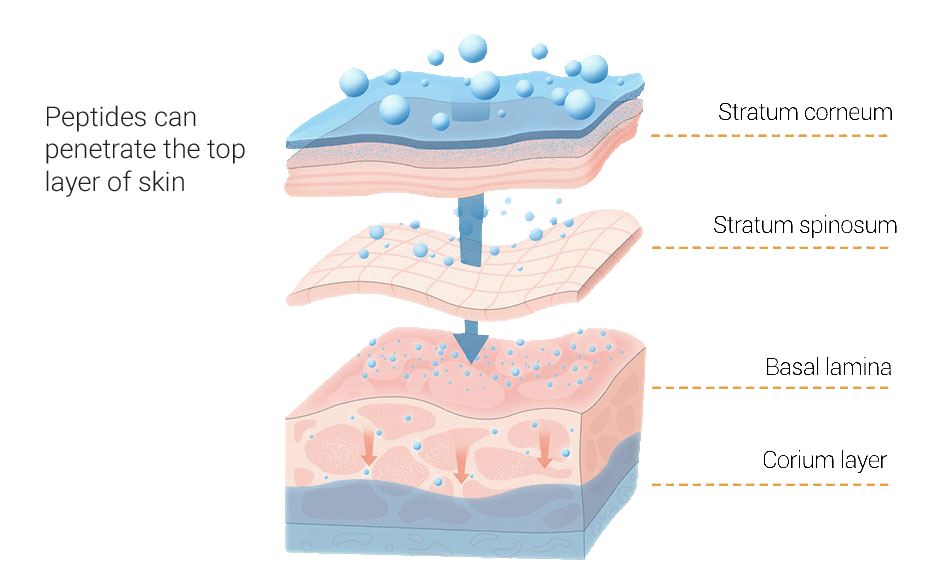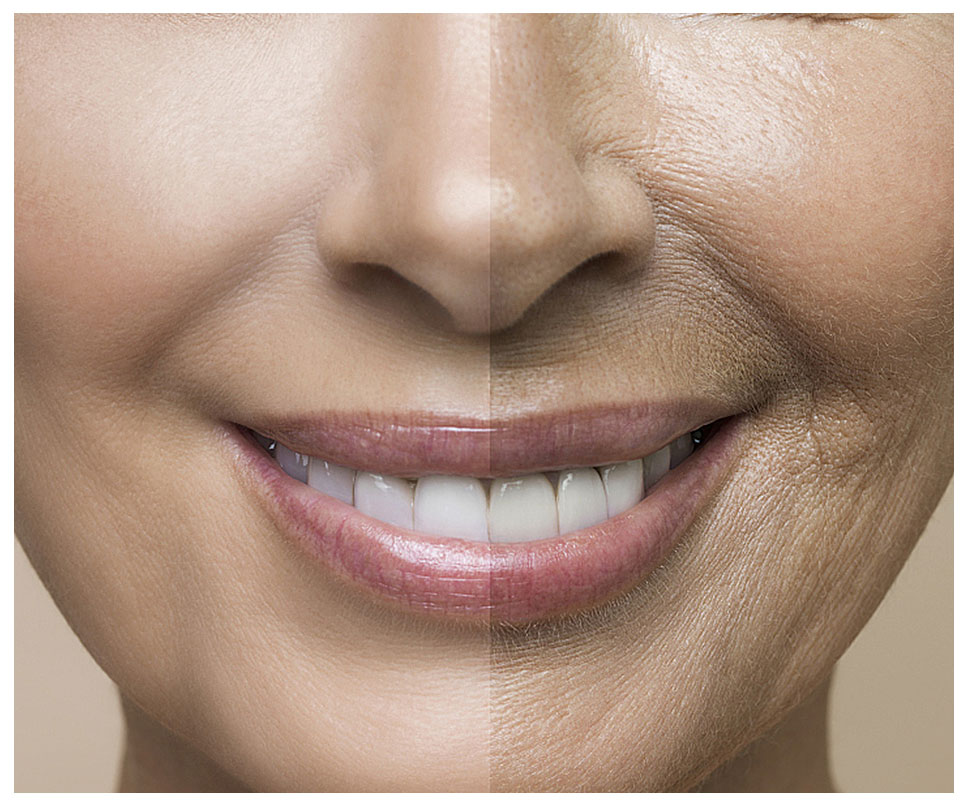 There's no single peptide solution for all signs of ageing and other skin problems. That's why this serum uses a multi-ingredient 'cocktail' approach, which contains a mix of 6 different peptides and 'friends' in the form of supporting ingredients to help address all your skin needs. These include antioxidant, skin-replenishing and skin-restoring-ingredients.
Palmitoyl tripeptide-5 is a synthetic peptide that plays a role in the appearance of skin firmness, which is claimed to protect and boost collagen and improve skin texture. The patented manufacturer carried out a study with 45 volunteers and found that used twice daily for 84 days palmitoyl tripeptide-5 reduces the appearance of wrinkles by between 7 and 12%. In another study with 33 female Chinese volunteers, 77% of the participants felt it visibly improved the firmness and elasticity of the skin after 4 weeks. While, 60% of the participants also noticed a reduction in pore size after 4 weeks.
Oligopeptide-1 is the famous molecule, also called Epidermal Growth Factor or EGF, that is composed of over 53 amino acids. EGF is one of the important growth factors in the human body that can stimulate cell growth, wound healing and skin renewal. The molecule was discovered by an American biochemist named Stanley Cohen, and was so significant and powerful that he was awarded a Noble prize for it in 1986.
Collagen peptide (or collagen hydrolysate)
Collagen is a protein found in the body. When collagen is 'hydrolyzed', it is broken down into smaller, easier to process particles. These particles used in products have been proven to reduce wrinkles and heal the skin. One study involving 64 participants found that treatment with 1 gram of collagen peptides for 12 weeks significantly reduced wrinkling, and improved hydration and elasticity of the skin compared to a placebo group. The Food and Drug Administration (FDA) has also approved the use of collagen implants to smooth wrinkles and fix acne scars.
Vitamin E Acetate is the stable form of Vitamin E used in cosmetics for its skin care benefits. Vitamin E is known for its antioxidant properties, which help to protect your body from damaging compounds called free radicals. These can come from UV light, cigarette smoke and air pollution, and weaken and change your skin. Fortunately though, you can always replenish your skin with more vitamin E applied topically.
Gold is also an antioxidant and has anti-inflammatory properties, making the metal ideal for calming acne inflammation, reducing skin redness and protecting against free radicals that lead to wrinkles and sun damage.
Hyaluronic acid is a naturally-occurring substance in skin known for its amazing ability to hold onto 1000 times its weight in water. Just like collagen and elastin, the amount of hyaluronic acid in our bodies decreases as we get older. But when used in skincare products like creams and serums, it brings moisture to the surface of your skin, keeping it moisturised throughout the day. Hydrated skin also reduces the appearance of wrinkles, explaining why multiple studies show that using it can make skin appear smoother.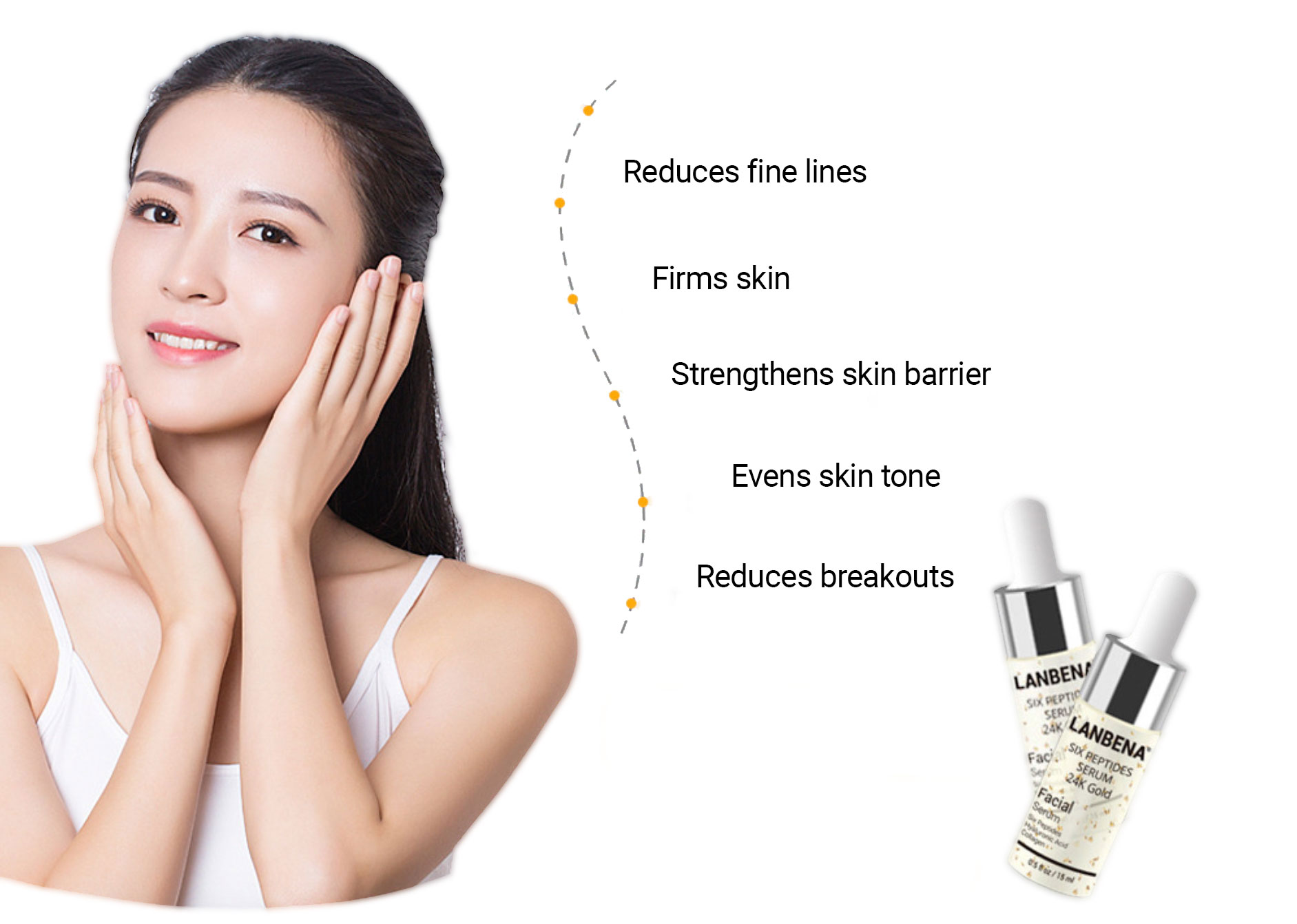 Features you don't want to miss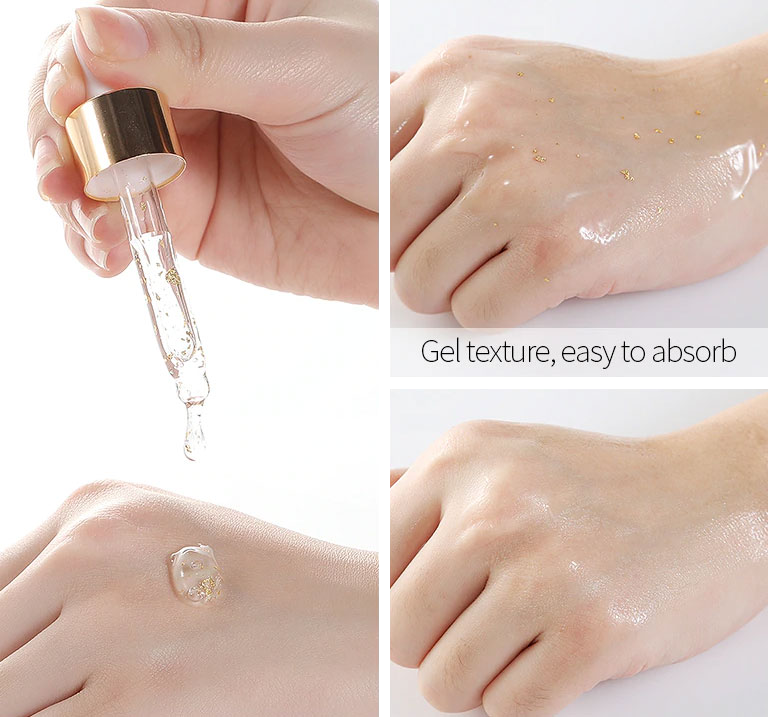 Apply the Six Peptides 24K Gold serum in the mornings, after cleansing and before applying moisturiser and sunscreen (as a general rule, serums should be layered underneath your moisturiser). It can also be used at night before bed.
It's potent stuff, so you only need a few drops for each application.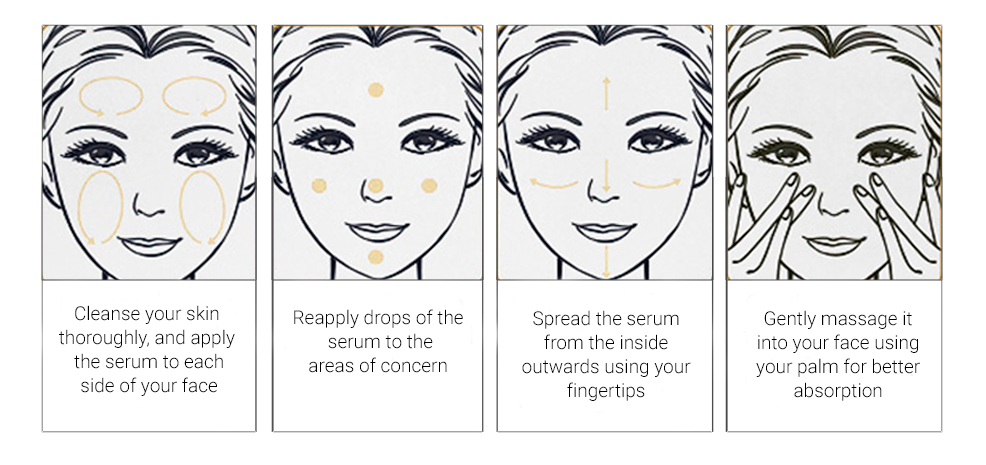 Shipping
Returns
COVID Update
Shipping
We offer fast and free shipping on all international orders to every customer!
MicroPurify's products are sent straight from our manufacturing facility in Asia to your door, ensuring you get our products at the lowest possible price. It usually takes between 20 – 35 days to receive the order for most countries, though many customers find it arrives sooner.
Your products may also be split to make sure they arrive at your door in the quickest possible time.
Returns
COVID Update